The Tribute at Otsego Resort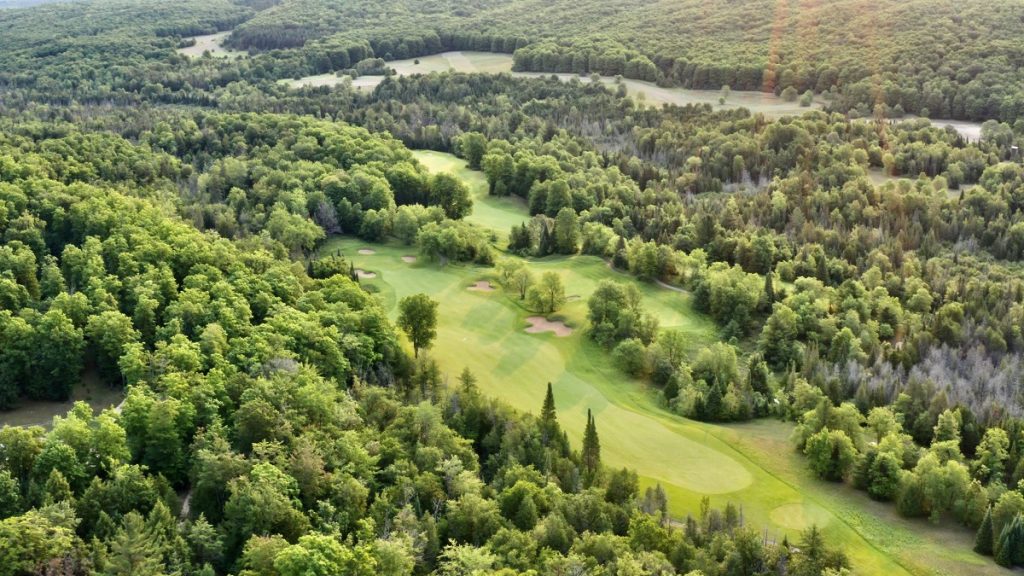 By Greg Johnson
It just might be the course in the Gaylord Golf Mecca that surprises first-time players the most. It doesn't have the fanfare or the legendary designer label of some of the others, but it has all the wow-factor a destination resort course needs and more.
It is The Tribute at Otsego Resort, a 7,347-yard tribute to the beauty of Northern Michigan, but also to the game of golf that entrances those who make the pilgrimage to the Gaylord Golf Mecca.
PGA Tour veteran and golf television analyst Gary Koch and designer Rick Robbins teamed up to design the course. They went up and down and all around 1,100 acres of hardwood forest within and surrounding the Sturgeon River Valley basin to create the course. It won awards when it made its debut in 2002, and if it debuted again today it would win even more awards. It's that good.
Sweeping, dramatic modern golf holes coupled with classic design features, spacious greens, perfectly placed bunkering, multiple tee locations and dramatic elevation changes make it memorable, beautiful and challenging all at the same time.
From the back tees it is all the challenge anyone might desire. My suggestion: move up to a yardage you can handle. They offer several tee options between 7,300 and 5,000 yards. Then you can more easily enjoy the multiple-mile views from multiple parts of the course, especially the tee at No. 3, or No. 6, or No. 11, 14, 16…well, you get the picture. Fall color golf here is camera-ready, by the way. I mean, positively breathtaking.
It is a carts-only course, but I prefer to think of them as nature tours where the next hole is always worth the ride time.
As a golfer, The Tribute is my primary reason to visit the resort, which was founded in 1939 and offers two golf courses along with family friendly ski hills in the winter. The Classic is the other course and was the original course at the resort. It plays to as many as 6,348 yards but is a more traditional parkland design created William H. Diddle, a noted designer in the 1930s and 1940s. It's a great track for a whole family round, including novice golfers.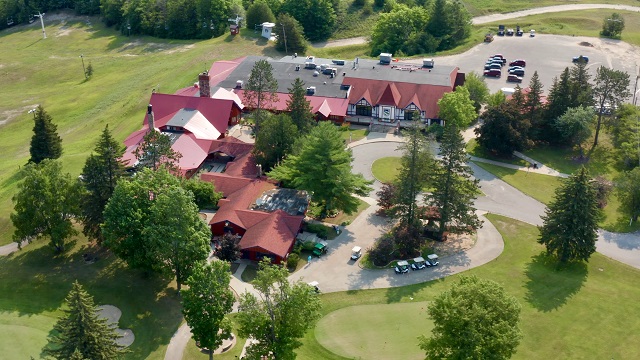 The resort offers multiple lodging options. The lodges, especially The Hilltop Lodge with the large gathering room in the middle, are perfect for golf group trips.
Check out gaylordgolfmecca.com to see the packages Otsego Resort offers involving The Tribute and The Classic, as well as other members of the Mecca. Learn more about the resort and all it offers at otsegoresort.com.
Just make sure to include The Tribute. It's that good!