The Gaylord Golf Mecca is Ready to Roll!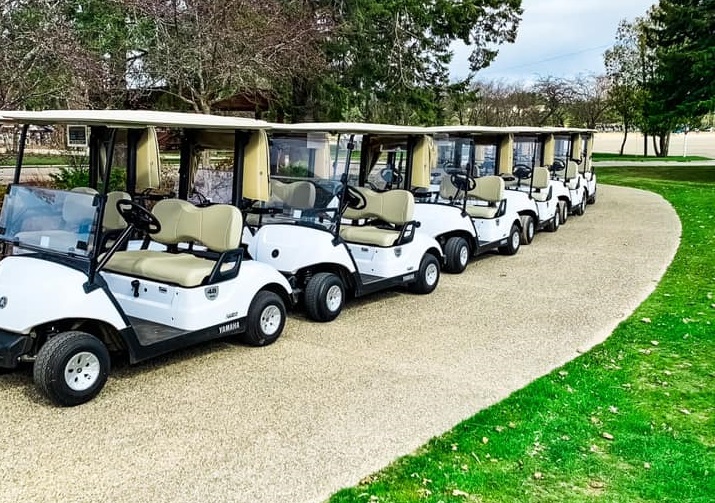 As you've probably heard, Michigan's restrictions on the use of golf carts has lifted and they are now permitted. While some of our Gaylord Golf Mecca members are making necessary adjustments to their staffing and sanitizing procedures before they'll have carts available, others currently have them in use.
There's a lot to keep up with right now and it can change quickly, so we've made a cheat sheet for you. Our Course Openings page now contains the date courses are planning to open if they haven't already done so (keep checking back – they are updated regularly!). Along with dates, we've noted when carts are expected to be available.
Finally, links are provided to our members' Covid-19 statements, which include their current guidelines to get you out on the course safely. Please review these statements before heading out, as tee times and payments may need to be made in advance. Due to how quickly regulations are changing in the golf world, your best bet for a great outing is to call ahead.
Whether you're swinging a club in the Gaylord Golf Mecca or a little closer to home, we're happy to see you back on the greens!