It's Easy to Book Your Mecca Trip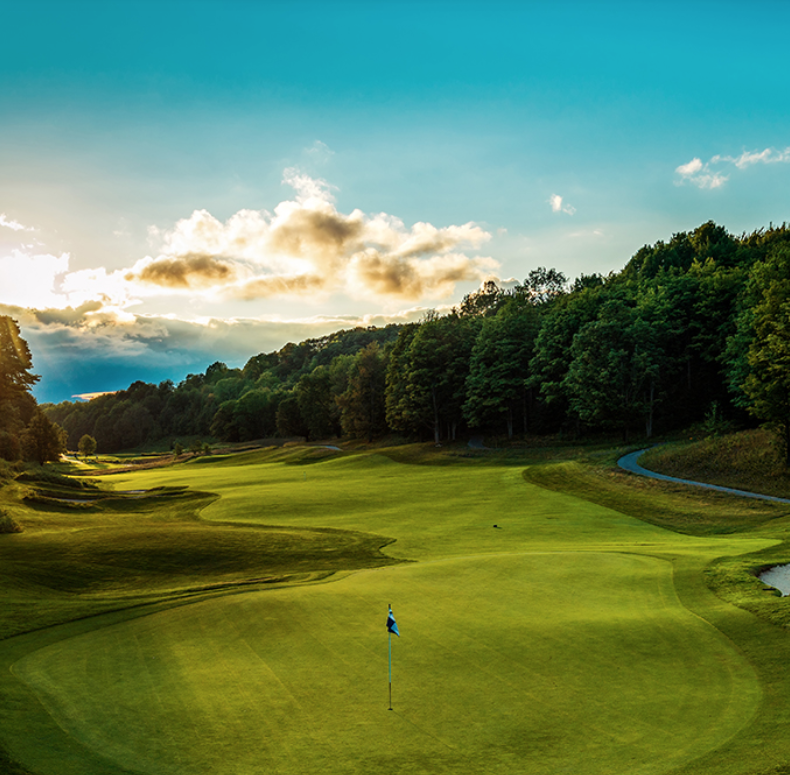 By Greg Johnson
The Gaylord Golf Mecca, America's summer golf destination, has been booking trips for 36 years as a cooperative marketing group. That's 17 golf courses at nine properties with 21 lodging partners in the heart of Northern Michigan who have tried and true golf courses and tried and true methods to help you with the best golf experience possible.
It can start at gaylordgolfmecca.com with a click on Packages & Specials. Or visit the Lodging page, select the package partner from resort to hotel room that suits you best and give them a call. From the website, you can also check out Northern Michigan Golfer magazine, the official publication of the Mecca. You'll find Golf Package Lodging Partners on the page where it says STAY, PLAY, EAT, SAVE, REPEAT. For one stop shopping, pick one of the resorts from among Mecca members and they will make it all happen for you. Finally, you can call 800-345-8621 for some advice on the best way to book a trip.
It's like J.T. Aude, the head professional at Gaylord Golf Club and chairman of the Gaylord Golf Mecca, says, "A lot of the lodging partners have packages already set up to choose from, or you can call them and say, 'hey I want to come up. We're going to be up for seven days and here are the seven golf courses in the Mecca we want to play.' They're going to book your tee times for you or at least make it way easier than calling seven golf courses. They are going to help you put together a price that includes your lodging, golf for everybody in the group, and make it possible for there to be one ticket.
"For instance, let's say you have 16 golfers on a trip, one lead guy is going to have the ticket when he gets to Gaylord Golf Club and he is going to bring it to me. All 16 guys don't have to line up to pay. That's already been taken care of in the packaging. You are going to be ready to go.
"You can play us one day, The Pines at Michaywe' the next, The Natural at Beaver Creek after that, head over to Treetops Resort, there are so many options within just a few miles of each other and we work together for you. We try to make it simple, fun, and an enjoyable vacation trip."
STAY, PLAY, EAT, SAVE, REPEAT, it's a walk in the park with golf clubs and as easy going as J.T. and the great folks at Gaylord Golf Club. Remember, visit gaylordgolfmecca.com.