GAYLORD GOLF MECCA MISSION:
Stay, Play, Eat, Save, Repeat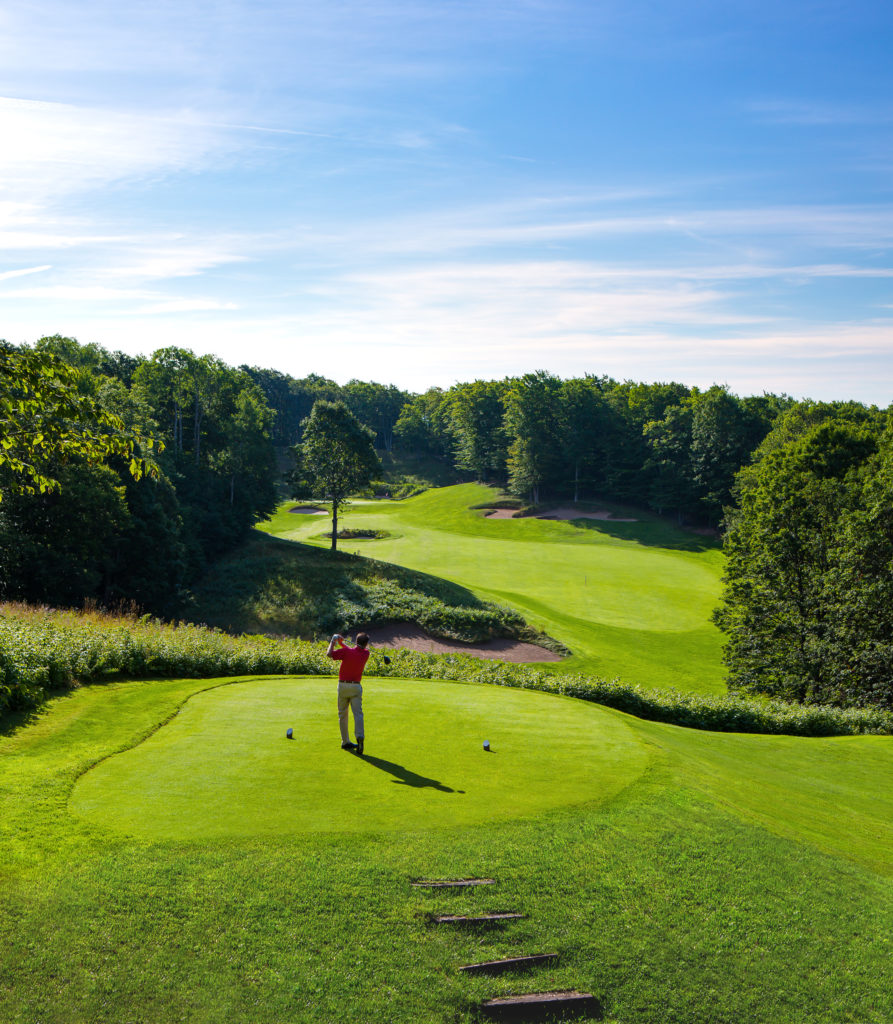 By Greg Johnson
Your mission – if you desire a perfectly wonderful golf trip for a special someone, group of friends or even a family reunion – is Stay, Play, Eat, Save, Repeat.
STAY: The Gaylord Golf Mecca is the premier U.S. summer golf destination and has 36 years of brand integrity because we make you feel welcome with 21 lodging partners. We offer any lodging option you can think of from deluxe resort rooms to romantic rustic places complete with a campfire.
PLAY: The Mecca features 17 golf courses including some designed by master architects like Robert Trent Jones Sr. It's quality and quantity combined that helps us stand out among other destinations. Traditional courses, modern courses, challenging courses, something for beginners? We have them all in our stellar course collection.
EAT: First, you don't have to venture far to find multiple dining options. Our golf course members feature outstanding on-site restaurant options and the Gaylord area is rich with a variety of restaurants. Local breweries? You'll find them. Fine dining? Of course. Snacks before another nine holes? You bet.
SAVE: Price points might be what we do best along with providing outstanding golf. Among our abundant golf and lodging partners is great range. Need to keep it economical? We have an assortment of specials to help. We are not just another golf destination with high end prices. We offer a variety in price points and packages almost as great as our variety of golf.
REPEAT: After you visit the Mecca once, you will want to repeat your visit again and again. We have so much to offer that it takes multiple stops to enjoy it all. Become a regular? Hundreds of golfers have become familiar friends.
This mission is possible and to complete it, visit gaylordgolfmecca.com and book a trip. Also, check out our Northern Michigan Golfer magazine, which is your free guide to Stay, Play, Eat, Save and Repeat. You can even have one sent to you or visit our downtown Visitor's Center to pick one up and learn more about the Gaylord Golf Mecca.