Treetops Resort Courses Are Tops Again in Collecting Awards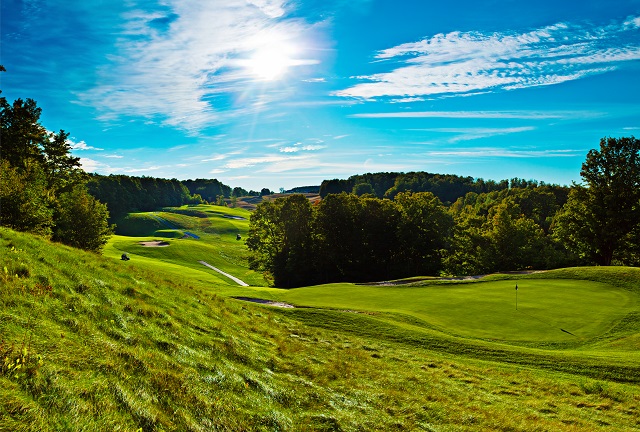 By: Greg Johnson
The golf courses at Treetops Resort have been winning awards since Robert Trent Jones Sr. created the first of the fivesome courses – the Masterpiece on the main resort campus 36 years ago.
That course also provided the impetus for the Gaylord Golf Mecca marketing cooperative that features America's favorite summer golf destination, and it's not a surprise that the courses at Treetops are still earning awards in 2022.
The Signature, designed by Rick Smith, the renown instructor and designer, was listed among Golfweek's best resort courses in the country. The Signature checked in at No. 135 in a tie with the Turtle Bay Resort course designed by Arnold Palmer and Ed Seay in Kakuhu, Hawaii. The Signature was also listed in the top 20 courses in Michigan, as well as the top 20 public courses in Michigan. See links to the Golfweek rankings below.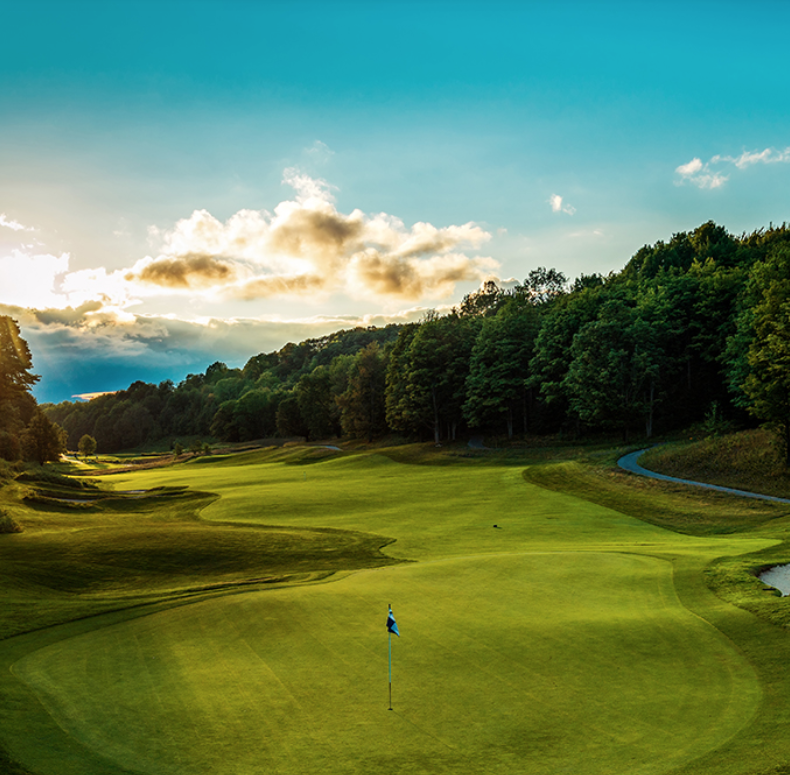 Earlier this month the Signature and the Premier at Treetops, which is the only Tom Fazio design in the state, each checked in among the top 25 most popular courses in Michigan via the Golf Advisor survey rankings based on 315,000 submitted reviews. The Signature was ranked No. 19, and the Premier was ranked at No. 22 in the Mitten.
The Treetops five are among the 17 member golf courses of the Gaylord Golf Mecca. In addition to the Masterpiece, Signature and Premier, the Smith-designed Tradition and the celebrated Smith-designed par 3 Threetops course make up the powerful lineup of golf options.
Note to Mecca golfers – Mecca partner course Black Lake in Onaway was also cited by Golf Advisor reviewers as the No. 26 favorite course in the country.
Award winning golf and packages, including any number of Mecca award winning designs, await golfers at gaylordgolfmecca.com.
Check out links to the awards if you would like to read more:
https://www.golfpass.com/travel-advisor/best-of/golfers-choice-2023-top-50-u-s-golf-courses-26-50
https://www.golfpass.com/travel-advisor/best-of/golfers-choice-2023-michigan
https://www.freep.com/story/sports/golf/2023/01/16/michigan-best-golf-resort-courses-vacation/69806328007/
https://golfweek.usatoday.com/lists/golfweeks-best-2023-top-200-resort-courses/
https://golfweek.usatoday.com/lists/best-public-golf-courses-2022-state-by-state-ranking-public-access/
https://golfweek.usatoday.com/lists/golfweeks-best-2022-michigan-top-public-private-golf-courses/