THE CURE: Ontario Man Calls it Winning Gaylord Golf Mecca Ultimate Giveaway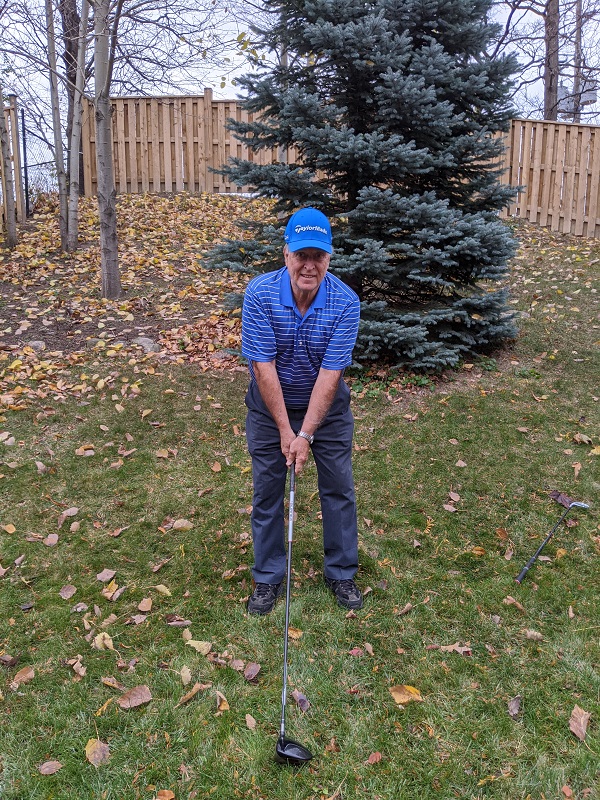 Robert Macerollo of Mississauga, Ontario, and his family and friends who golf have always wanted to visit the Gaylord Golf Mecca and they talked about it often.
In fact, he considers finally getting to make the Mecca trip the stuff of dreams and even a cure for ills.
"That is why a golf trip to Gaylord is the perfect elixir," he said.
Robert's dreams have come true and all ills have been cured because the Gaylord Golf Mecca gives away free world-class ultimate golf to somebody willing to simply sign up each year for the Gaylord Golf Mecca Ultimate Giveaway.
Robert, a 73-year-old golfer with a 12 handicap, is that winner for 2019. He just signed up and now after being drawn in the contest he and three guests will receive four nights lodging, six rounds of golf, two breakfasts and two dinners each in the Gaylord Golf Mecca, which features 15 golf courses and 20 partner lodging facilities, including world-class resorts and championship golf designed by some of America's top golf course designers.
He hasn't nailed down the dates for his trip yet, but he is picking the courses he wants to play. He thinks Gaylord is a golf lover's paradise and he loves the game. Making a trip to the Mecca has been on his bucket list.
"My friends and I have always wanted to visit Gaylord and play the great golf courses there," he said. "I have been to the southern part of Michigan a lot, but never went up Gaylord way to play and have always wanted to do it. We used to take trips to South Carolina and Florida to play the different courses. Michigan was one of those we were planning to do. It's a dream come true."
The Mecca's resorts and courses regularly receive accolades from national publications like Golf Digest, Golf Magazine and Golf for Women. A recent Golf Digest poll ranked Gaylord and Northern Michigan as the 12th best golf destination in the world and 8th best in the United States. Golftime Midwest readers voted us the No. 1 Best Golf Destination in the Midwest.
Robert first became aware of the Mecca when he saw a Golf Channel program that included Rick Smith, the former Treetops golf professional and world class instructor who also designed three courses at Treetops, including the Signature, the Tradition and Threetops.
"That's when I decided we had to get to Gaylord one day," he said. "I'm just thrilled to win. The hardest thing right now is I get to bring three guests and I have six people from my family and friends who want to go. I guess that's a good problem to have."
Robert has been playing golf for 40 years since a co-worker taking it up after a hockey career introduced him to the game. He is retired from a career in law enforcement. He most recently worked in the Ontario attorney general's office and was previously a deputy warden in the Canadian federal prison system.
These days, he plays a lot of golf and is also a musician playing piano, accordion and guitar at gigs for seniors, weddings and parties. Winning the Golf Mecca Ultimate Giveaway was sweet music to his ears.
"I can't wait to play in the Mecca," he said.
You can sign up for our giveaway once every year at gaylordgolfmecca.com.
Greg Johnson