SUPER SUPER: Jim Olli, Superintendent at The Pines, Retires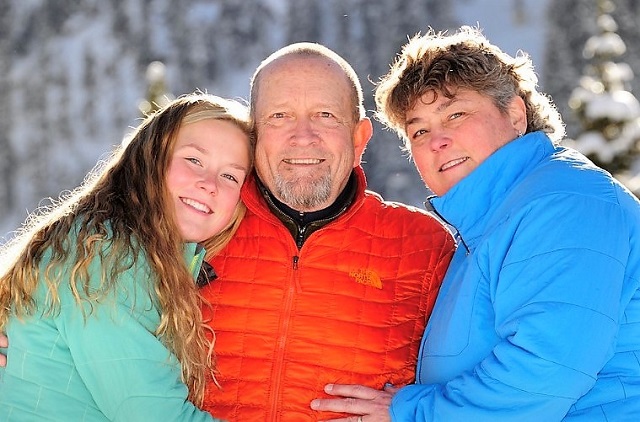 By Greg Johnson
"It's always in great shape, just perfect," said everybody for the last 20 years.
For the last 20 years Jim Olli has been the hands-on man behind the golf course reputation at the Michaywe' Pines Golf Course, which is one of the original members of the Gaylord Golf Mecca cooperative marketing group and always one of the favorite stops of visiting golfers.
Olli, 69 and the superintendent at the Pines and a Mecca mainstay for three decades, is retiring.
"I've been contemplating it for the last few years," he said. "It's time."
Mike Normand, most recently his equipment manager, is moving into the superintendent's role at the Pines. Olli said he's certain the course will maintain its reputation.
"He's been a super on his own before, has a turf degree from Michigan State, the course will be in good hands," he said. "Mike knows the place, the people and the golf course and I won't be far away cheering him on."
Olli expects the Gaylord Golf Mecca to continue to thrive as well.
"The concept they've had all these years (over 30) to get the golfer to Gaylord as a group is fantastic," he said. "We get them here as a destination and then we fight over them a little once they are here. It's been great, and really a great cooperative effort for the whole community."
Judy Mason, head golf professional at the Pines and president of the Gaylord Golf Mecca, said over his decades in golf Olli has presented pristine conditions on every golf course he worked.
"I've worked at three facilities over the years with him and at every course I was so proud to stand in the pro shop behind the counter because I always had such great confidence in the course conditions he consistently produced," she said.
"He made my job easier. With him as a partner, with me in the shop and with him on the course I always felt confident we were giving the best golf course we could to the customers. I felt bad because I would be the one hearing all the compliments about the course as golfers came in. I would try to pass them on to him and there was a consistent flow of positive comments over the years."
Hands down, Olli's favorite job on a golf course was hands on.
"My favorite job has always been cutting cups," he said. "I used this as a way of evaluating the overall health of the greens while it also gave me a look at how all the equipment was functioning and kept me available to supervise the maintenance crew."
Olli cut cups before coming to the Pines. He has worked on a golf course for 48 years, including the last 37 as a superintendent and 25 as a Certified Golf Course Superintendent (CGCS) in stops at Grandview Golf Club in Kalkaska, The Loon, Lake and Classic courses in the Gaylord area, Marquette Golf Club and Grand Traverse Resort's Spruce Run.
Instead of cutting cups in golf seasons ahead, he plans to knock a few more golf balls into them by playing the game more often along with a little cycling and cross-country skiing mixed in.
"I've always played golf, but in recent years not as much as I used to because I watched my daughter play a lot of soccer," he said. "I enjoyed that, and I'm looking forward to playing more golf."
Olli and his wife Marne, a licensed professional counselor in private practice, have four daughters (Jessica, Susan, Stefanie and Reagan) and nine grandchildren.
"We're not going anywhere," he said. "We've had our home on Opal Lake for 25 years. It's home, and it was a short commute to the golf course the last 20 years – about two miles."
Mason said the Pines is fortunate to have the experienced Normand to step into the superintendent slot and she expects the transition to be seamless. She also said she expects Olli to visit.
"Jim lives just down the road and we expect to see him back here only with clubs on the back of his cart," she said. "We want to see him and his family get out and play more. Marne grew up in Michaywe' and has worked for Michaywe', and Reagan worked here at the golf course, too. Jim wasn't just an employee. He and his family are community members and we will enjoy seeing them enjoy the golf course he worked so hard on."