One Guy's Top Mecca Golf Holes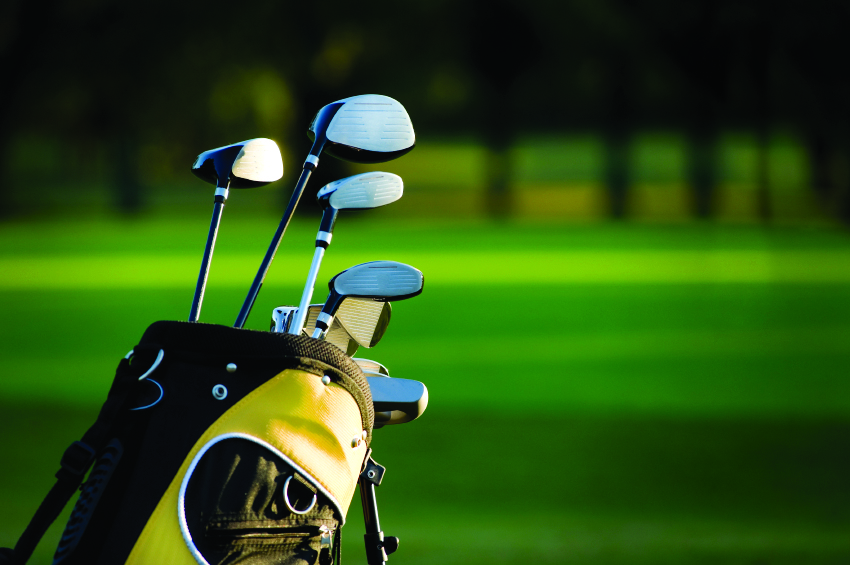 By Greg Johnson
I've played all the Gaylord Golf Mecca courses, some several times, some just a few times, in 40 years of writing about golf in Michigan.
Nothing beats the collection of 17 golf courses located at 9 properties that make up the Gaylord Golf Mecca, and nothing beats the fun you can find.
In the spirit of fun and in a twist on ranking lists, I picked my favorite hole at each of the 9 Mecca properties. It wasn't easy. The initial list was long because I have a lot of favorites on 17 courses. I leaned toward fun more than difficulty in most of the choices, but some of these holes are difficult. Sometimes difficult is fun, too. All of these holes are fun for me.
This is my current 9 in no particular order, subject to change the very next time I play a Mecca course, which will be very soon. Join me, Greg Johnson, by visiting gaylordgolfmecca.com or calling 800-345-8621.
Treetops Resort, Signature – No. 15, par 5
It might be the signature hole on a course called the Signature. It doglegs left a bit off the tee and then you have to go uphill. The long two-tiered green is especially tough and protected by some big trees. Club selection is a large factor because straight is important as well as distance control into the green. It's really fun when the hole position is in the back.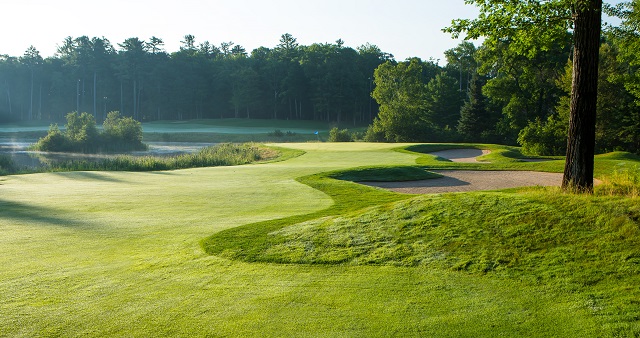 Black Lake Golf Club – No. 15, par 5
It's a great par 5 with a small lake that gets involved on the left near the green. It's the No. 4 handicap hole, largely because of distance, but play up at four other tee choices and it's simply fun. It was my only birdie on each of my first two trips around this course, and that's a big reason it's my favorite. I haven't made birdie on it since, but I keep trying.
Lakes of the North – No. 8, par 4
It's the middle hole of what I consider the best three holes on the course, 7, 8 and 9. It's a what you see is what you get from the tee, and then you have to play a second shot over a good-sized pond to the green. The green is large, but not deep and it angles away to the right. Make sure of your yardage on that second shot.
Otsego Resort, The Tribute – No. 3, par 4
It's not a hard hole. It's just a lot of fun and that's after you have been wowed by the 20-mile views from the tee. After going uphill at No. 1 and having to navigate No. 2, swing away here and get roll in the fairway. The Tribute has a bevy of more challenging holes, but this might be the one that is the most fun. Remember to hit at least one club less on the approach shot because of the slope.
Gaylord Golf Club – No. 8, par 4
I'm not usually a fan of blind tee shots uphill, but there is more room than appears and a plateau at the top. Then you look down through a great stand of trees and see a green set naturally on a ridge above a pond. It's a pretty hole, and a pretty tough hole. Don't get caught looking at the pond and miss it to the right.
Michaywe' The Pines – No. 17, par 5
It's the longest par 5 on the course at 535 yards and twists lightly to make you think about your angles among the trees. The Au Sable River crosses in front of the green. The green is a traditional design perfect for the end of a long hole. It's always a three-shot hole for me in the prettiest part of the course. I had a hard time picking a favorite. I like a lot of the holes on The Pines.
The Natural – No. 18, par 4
It's the finishing hole and it is a tough, but beautiful finish. It doglegs to the left a little bit so play that draw accurately. Then the second shot gets interesting over a large and intimidating wetland. The green setting is beautiful with three bunkers and tall pines. There is bailout room if you need, and I've needed it after a poor tee shot. Par feels like a birdie on this one.
Indian River Golf Club – No. 15, par 4
It's a great dogleg hole to the right with a well-designed risk-reward option. Go long and carefully over the bunker with the tee shot right and you will have a wedge for the second shot. The tee shot left gives you a big landing zone, and you can hit a mid-iron at a good angle. Hitting it good – go right. Having a tough day – play left.
Garland Lodge & Golf Resort, Monarch – No. 12, par 3
Visually intimidating, especially left, but like a lot of holes on the Monarch course, there is more room to hit your golf ball than meets the eye. If you don't like sand, this hole is for you. If you don't like water in your view, then not so much. I love the stand of trees to the right. Good mid-iron par 3 hole on my favorite of the four courses at Garland.