Mecca is Where the Heart is for Garland's Andrew Hart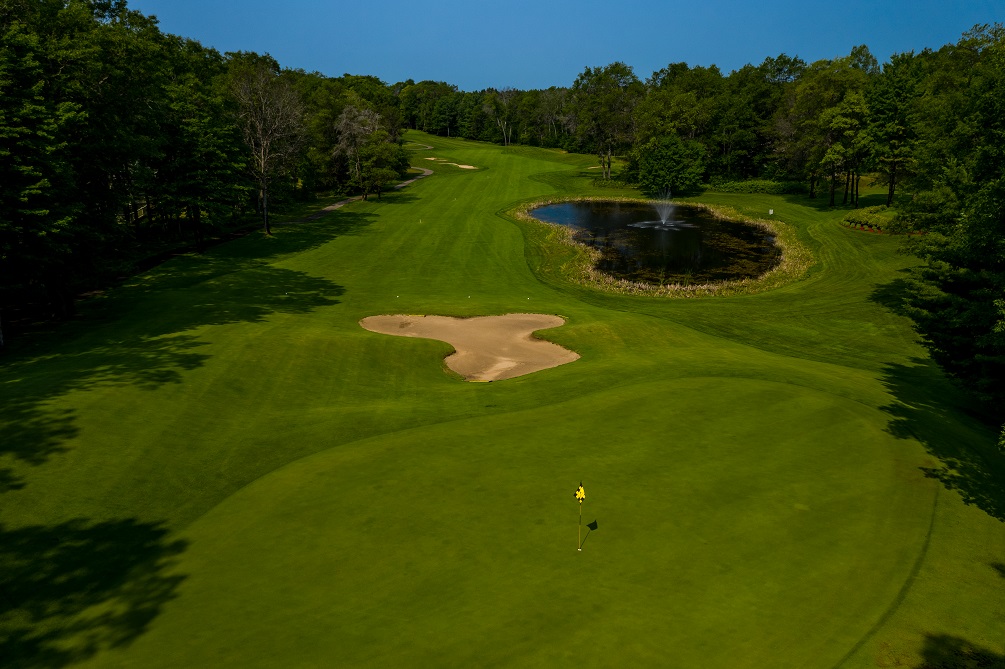 By Greg Johnson
Andrew Hart has been on the Gaylord Golf Mecca scene at Garland Lodge & Golf Resort since he was 11 and attended his first junior golf clinic.
He grew up in Lewiston and at age 16 started working at the resort in the golf bag drop area. From there, it was working in the pro shop, then managing outside services, followed by handling merchandising and then managing member outings.
"Then this winter I switched to managing group sales," he said.
He did go off to college at Michigan State University and earned a degree in Kinesiology, but instead of opting for a physical therapy career, he is home and at age 34 fully invested in golf and Garland.
"The short story is I started going to Utah for the winter when golf resorts are closed down and I kind of fell in love with skiing and snowboarding," he said. "I came home in the summer and started golfing more and more too, and just the idea of working outside appeals to me. I mean, I don't know if working in a clinical office would be the best setting for me. I like being outside all year. I love golf, too."
He still hits Utah in the winter, but his summers are at Garland working with the golf operation that features four championship courses serviced out of a busy and convenient golf shop. He said the courses – Fountains, Monarch, Reflections and Swampfire – offer a great amount of variety, fun and challenge, and are perfect for golf groups.
"I've played them all, probably 100s of rounds, and because we have all four out of the shop it works really great for any size groups," he said. "We can do a lot of groups on the same day, and they all can gave a great experience."
Andrew said summers in Northern Michigan, the Gaylord Golf Mecca and in the Lewiston area can't be beat. "Mountain biking, kayaking, boating, golf, there are so many outdoor activities to do in this area," he said. "If you can't find something to do, it's your own fault."
He said he rarely receives complaints from golfers, but if they have one it involves spotty cell service in the Lewiston area. "That's maybe the one drawback we have, but personally I think it can be a great thing," he said. "Everyone should try putting their phones away. Out here you can get away from it, no texting, no calls, no emails, just disconnect and relax."
And that's where the golf courses come back into play. He enjoys each of the four courses, but if made to pick a favorite, he thinks it would probably be the Fountains course.
"It has the most elevation change on the property, and its fairly forgiving for the average golfer, at least on the front nine, but I like the mix of holes the best," he said. "It's the newest course but some of the original holes are mixed in with some of the original holes. I think that's kind of neat and it's nice to go to the other side of the street, enjoy the beauty, the quiet and not see anyone else when you are over there."
Garland, as part of the cooperative marketing group of 17 golf courses in the Gaylord Golf Mecca, just makes sense, Andrew said.
"I can't think of any place anywhere I would rather be in the summer, especially for golf."