Mecca Excels in 2019, Expands for 2020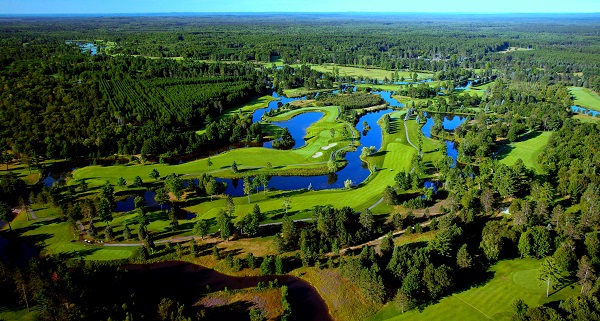 A group of nine writers from around the country toured the Gaylord Golf Mecca in late summer of 2019 armed with clubs, windbreakers, sunscreen and shades and played nine Mecca member courses in six days.

They departed a bit weary but unanimously happy and then told their audiences around the country all about it.
"I had heard that Northern Michigan had a reputation for good golf, but until I took this tour I did not realize how rich this area of the country is in great golf," Pat Mullaly of GolfGurls.com wrote the week after returning home to Massachusetts. "With such a wide variety of challenging courses, Gaylord, Michigan is what they claim — a fabulous Mecca for golfers. Be sure to add it to your bucket list of great places to play."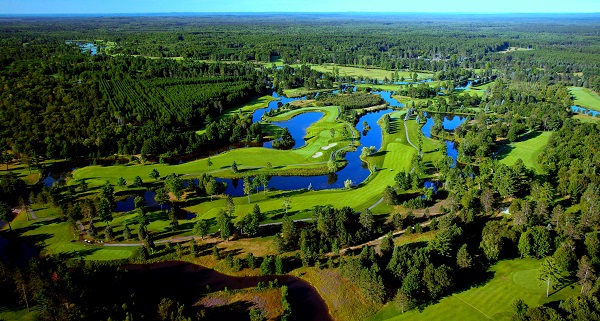 The Mecca secret is out. It's great.
And guess what? More is coming.
As the Gaylord Golf Mecca turns into 2020 and begins a 33rd year as a cooperative multi-property marketing effort welcoming visitors to an international golf destination in Northern Michigan, we find more is better.
"Golf in the Mecca is thriving and we are expanding," Paul Beachnau, the executive director of the Mecca and the Gaylord Area Convention and Tourism Bureau, said.
In 2019 the Mecca generated over 200,000 rounds and total golf expenditures of almost $13.8 million among its 15 golf course members and 20 lodging partners. In 2020 the Mecca welcomes two new member properties – Garland Golf Resort in Lewiston and Lakes of the North Golf Course in Mancelona.

That brings the total of golf courses to 20 for 2020 because Garland features four courses at its sprawling beautiful resort aptly named Fountains, Monarch, Reflections and Swampfire, and Lakes of the North harbors a versatile course that showcases the beauty of Northern Michigan.
"Numbers were up and we are planning another aggressive marketing campaign with one of the biggest budgets we have seen in our history," Beachnau said. "Our cooperation among members remains at an all-time high. Together last summer we employed over 750 people with a payroll over $9.5 million, which makes us one of the top tourism businesses in Michigan."
The Mecca will have 20 golf courses and 20 lodging partners in 2020. It's symmetry, not to mention perfect vision.

"Garland and Lakes of the North are excited to be part of the Mecca and simply make us stronger," Beachnau said. "We are unique in this country as a destination in the north because of the quantity and the quality of golf. Only Myrtle Beach Golf Holiday has been together as a cooperative marketing effort longer, and I see and feel a resurgence in cooperative action, in golf travel and a good economy."
Beachnau said the future is also brighter because the partnership with Cherry Capital Airport in Traverse City has opened up new markets in Texas, Arizona, Florida and on the East Coast.
"It is easier to get to Northern Michigan and we are seeing results because golfers can easily fly to us," Beachnau said. "It's exciting. I like the idea that we have 20/20 vision for 2020. I see great things continuing to happen."
Judy Mason, the director of golf at member Michaywe' – The Pines, was re-elected by members as chairman of the Mecca in January. She said 2019 in the Mecca proved to be successful despite some poor weather conditions during parts of the year that limited golf. She also pointed to the Otsego Resort being under new ownership as a positive for the cooperative effort.

"I think as a group we were thrilled to have Otsego Resort establish itself with new ownership because a property like that adds to our strength in the future," she said. "We're also looking forward to the new properties in 2020. Garland Resort and Lakes of the North give us 20 course options to market and that adds strength and to our marketing bottom line. Those things make us all excited about the future of the Gaylord Golf Mecca."
The future is so bright that the bigger and better Mecca needs to wear shades, which, by the way, can be found in all of our golf shops along with clubs, windbreakers and anything else you might need. Just ask those writers about it – and us.
For more information, see gaylordgolfmecca.com or call 800-345-8621.
Greg Johnson