Let the 2020 Golf Season Begin!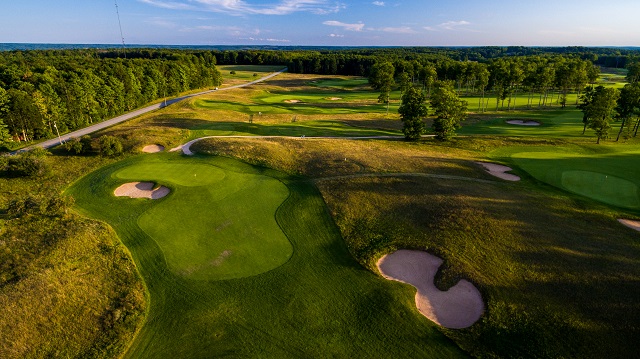 For so many of us, golf is therapy…a means of tuning out the pressures of the world and to simply indulge in the sport we love most. During this time, getting some fresh air, sunlight and exercise not only improves your mood, but is crucial to your overall well-being.
And we're happy to announce, golf season has started in the Mecca.
As you're aware, the Governor's most recent amendments to the Stay Home, Stay Safe Order includes allowing golf courses to open. Of course, to keep everyone safe and maintain the social distancing procedures we've all been working so hard on, there are some restrictions in place. Here are a few tips to have the best golf experience possible from wherever you may be teeing off:


Call Ahead for Restrictions & Payments
Calling ahead is necessary right now. Courses may not have staff on hand to set up tee times and collect payments – many are handling that online. Calling ahead also gives you the opportunity to see what restrictions are in place, as they may vary from one course to the next.

Amenities Are Limited
It's important to remember that not all amenities will be available right away. While the course is open for play, pro shops, bag drop services, lodging and even restrooms may not be operational. Restaurants are currently unable to provide seating, but some take out options could be available.

Courses are Walkable Only
Although the use of carts is currently prohibited, many courses were designed with walking in mind. Whether you're out for 9 or 18 holes, passing your time on the course will be bliss. If anything changes with cart restrictions, rest assured we will promptly get the word out.

Practice Social Distancing
We can't stress this enough. As long as we follow this golden rule of the Covid-19 crisis, we should be able to continue partaking in our favorite pastime. The beauty of golf is you can have a great time on the greens and still easily maintain 6 feet of distance between you and any others.
The Gaylord Golf Mecca is excited to open for the 2020 season and we encourage you to regularly check our Course Openings page for updates. Stay healthy and active this spring and we hope to see you soon!