Indian River Golf Club Welcomes Golfers Longer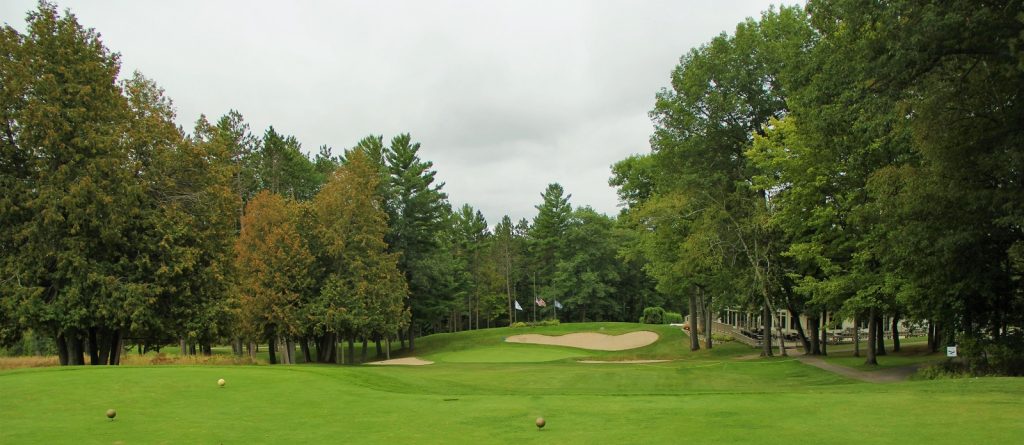 By Greg Johnson
Indian River Golf Club is a welcoming place, bills itself as the friendliest golf course in the north, and follows up with smiling folks like General Manager and PGA Professional Corey Crowell making sure you enjoy your visit.
Indian River welcomes golfers a little longer than other places in the north, too. One of 17 member courses in the Gaylord Golf Mecca, Indian River opened the 2022 golf season earlier than most on April 17 and kept the tee shots flying until Friday, November 4.
"The weather is the key and it was gorgeous even into last week," Crowell said. "We couldn't start until 10:00 or 10:30 (a.m.) because of frost, but once we got going we were slammed the rest of the day, especially that last Wednesday and Thursday. We had over 80 rounds each of those days."
Indian River has a history of being friendly, not to mention a great history of 100 years. The original nine holes were first built in the 1920s by Wilfrid Reid, a legendary member of the Michigan Golf Hall of Fame, and some elements of the holes remain much like they were 100 years ago when the club was first established in 1922. In the 1980s, after a land trade with a local developer, another nine holes were added by architect Warner Bowen.
Today's layout plays to 6,692 yards with five tee distance options. Carts are available, but it is a walkable course, too, and always in impeccable shape.
"Our new superintendent, Tom Stouffer, who did just a wonderful job with the course this year, was on board because the fairways and greens had to have (leaves removed) with the blowers," he said. "We had just a few of us still working. We got the carts out and we put them away at the end of the day and let the golfers play."
Crowell, leading the efforts at Indian River for six years, was first charged with bringing in more public play to the member-owned semi-private golf club. He has answered the bell with promotion, joining the cooperative Gaylord Golf Mecca marketing group, but also that welcoming, friendly and smiling thing that keeps golfers coming back for more.
"We add another classic course to the Mecca mix and feel we are really part of this amazing area for golf, really one of the best areas for summer golf in the country," he said. "Of course, this time of the year we are serving what I would call more of the local golfers. We only have about 15 percent or so of our members who live here in the winter, but last week we had golfers from Harbor Springs, the Michaywe' golfers and some guys from Gaylord Golf Club come up to play. The weather was great and we were open."
In 2021, 12 inches of snow arrived on Oct. 27.
"We closed early last year, but the weather made it possible to stay open this year," Crowell said. "I look at it like this; if I owned the place, what would I do? I would keep it open as long as possible and let the people play. We also made a few more bucks last week that will pay somebody's salary or bonus or whatever, and we had golfers out there having fun. That's what we do, and it didn't hurt me. I would be going into work each day anyway."
Start planning your 2023 getaway to Indian River Golf Club and the other 16 Gaylord Golf Mecca courses at gaylordgolfmecca.com.