Going International:
Gaylord Golf Mecca Joins Global Golf Tourism Association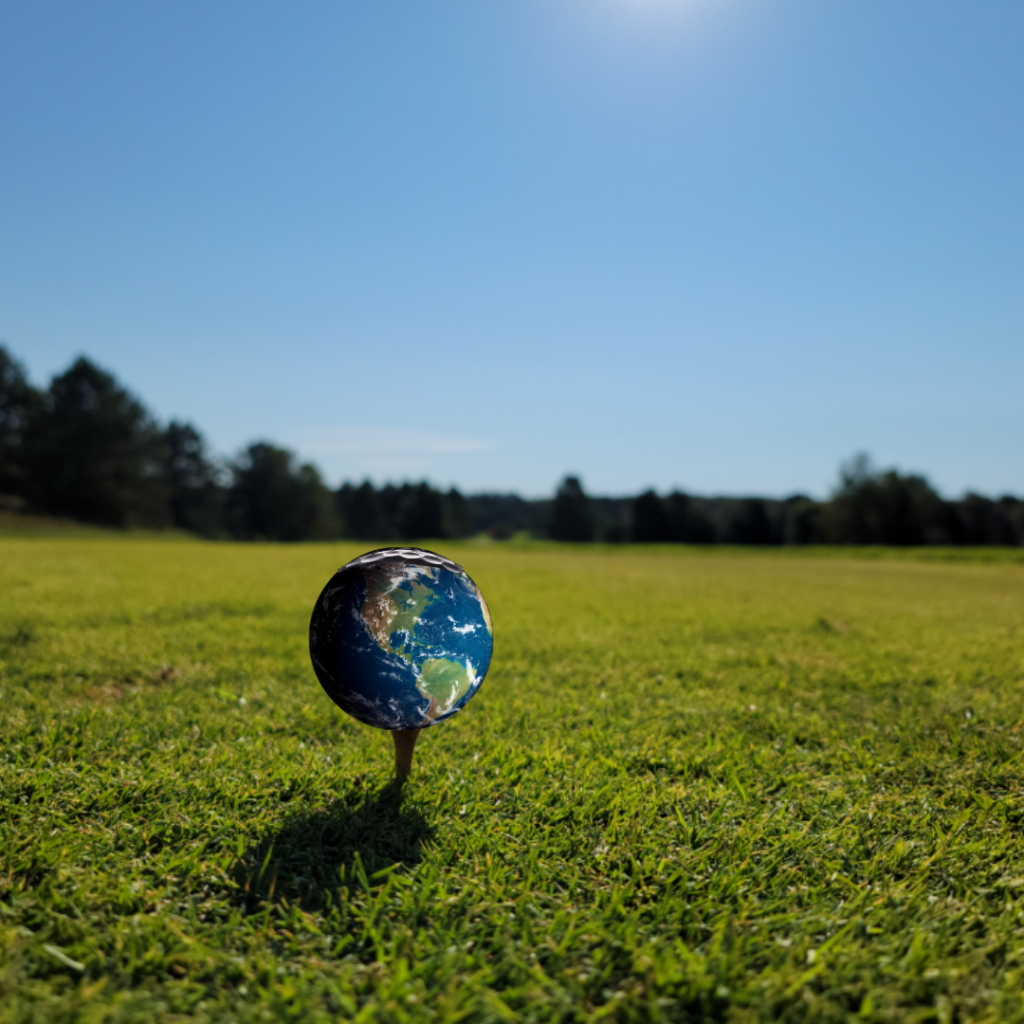 The Gaylord Golf Mecca in the heart of Michigan, a favorite summer golf destination for American and Canadian golfers, is reaching out to welcome more golfers from beyond the North American continent.
The cooperative marketing group of 17 golf courses at nine resort properties as well as 21 lodging partners, has joined the IAGTO, the global golf tourism association of international accredited golf tour operators based in London, England.
"The Gaylord Golf Mecca has world-class golf and lodging so why not share it with the world," says Paul Beachnau, executive director of the Mecca for all 36 years of its existence.
"International golfers have been visiting us for many years, and joining IAGTO creates more opportunities and enhances our cooperative marketing strategies. It's a proven organization with golf tour operators in 61 countries. Our members in the Mecca will fit in seamlessly and welcome golfers from everywhere. Summer golf in Michigan is wonderful and we are letting more of the world know it."
IAGTO was established in 1997 and reports its 672 operators around the world control 90 percent of golf holiday packages sold worldwide.
"IAGTO strives to provide information and create opportunities that help its members develop their business faster, with less effort and less cost," says Peter Walton, IAGTO founder and chief executive. "Our staff around the world are constantly developing new services for our members to take advantage of and we pride ourselves on being at the heart of the golf tourism industry."
In recent years, the Mecca has partnered with the Cherry Capital Airport (TVC) in Traverse City and opened up new markets nationally. Direct flights to Texas and the East Coast are now available, which in effect connects Northern Michigan with the world in easier fashion.
"We've become increasingly easier to get to for all travelers," Beachnau says. "We're continually recognized in the U.S. as a best golf destination and a best golf trip in the Midwest. We have 36 years of brand integrity. Partnering with the Cherry Capital Airport has only enhanced and expanded that. Golfers from around the world can find the Mecca and Northern Michigan, and they won't believe our golf."
Golf course designer Robert Trent Jones Sr., who designed the original Masterpiece course at Treetops Resort; Rees Jones, who designed award-winning Black Lake; Tom Fazio, whose only Michigan course, the Premier, is in the Mecca; Rick Smith, the internationally known teacher and designer started his career here with multiple designs (Signature, Threetops, Tradition); and England's own Wilfrid Reid, who emigrated to the U.S. in 1915 to work as a golf professional and design golf courses (Indian River Golf Club), are among those who plied their trade at Mecca courses.
"The key to the Mecca is that we work together and we have something for everybody by bringing the collection of golf courses together," said J.T. Aude, president of the Mecca and head golf professional at Gaylord Golf Club. "We have classic courses with classic architecture, big modern golf courses, traditional country club style courses, wide open courses, Northern Michigan courses cut through hundreds of trees, just about anything any golfer could want to take on. Quality, quantity and variety. It's here and it's great that we can let more people know about it. We welcome all golfers and Gaylord will make them feel right at home."
Learn more at gaylordgolfmecca.com.