TOP PRO: Treetops Resort's Kosta Ramirez Plays Great at Michigan PGA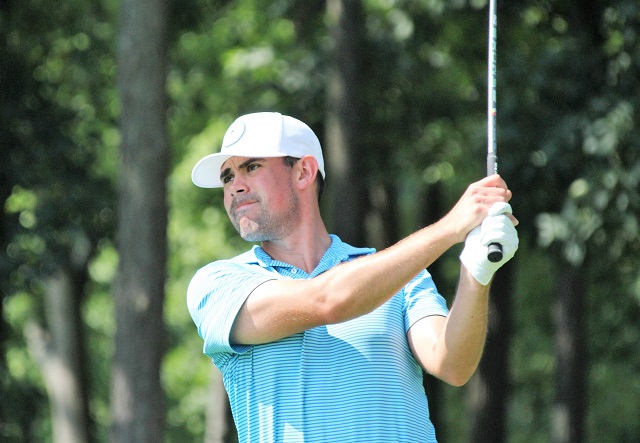 Kosta Ramirez is enjoying his first year as the PGA head golf professional at Treetops Resort's Masterpiece course designed by Robert Trent Jones.
"It's been great," he said. "I like the people I'm working with and I enjoy the golfers who come to enjoy resort golf. It's a beautiful place with just great golf."
Ramirez, who previously worked at Bloomfield Hills Country Club, has also served notice in his first summer in the Gaylord Golf Mecca that he plays a great game.
The 30-year-old pro recently finished seventh in the historic 100th Michigan PGA Professional Championship, and that top finish qualified him for the national PGA Professional Championship next spring.
The top 20 golfers in the national event qualify to play in the PGA Championship. Yes, that PGA Championship, the one Phil Mickelson won this year and includes the best players in the world.
"It's great to play well in this," he said. "I've struggled in it before this, so to put three good rounds together and be in the top seven is easily the best I've done."
He opened the 54-hole Michigan PGA section championship at Prestwick Village Golf Club in Highland shooting a 5-under 67, just a few days after playing in a preliminary match in the Michigan PGA Match Play Championship against Scott Hebert of Traverse City Golf & Country Club.
Hebert, a Michigan Golf Hall of Fame member who has won the national PGA Professional Championship, complimented Ramirez and gave him a few swing tips after holding off Ramirez in their match.
"Then I saw my old head pro Mike Erickson (Bloomfield Hills) out here (at Prestwick) and he said the same things Scott was saying," Ramirez said. "I figured they had to be right, worked on them some and my swing has been much more consistent."
He also had a hot putter.
"The putter has come around," he said. "I have a little bit quicker tempo on the putting stroke which has helped me out on short putts."
Ramirez made seven birdies in that first round, which included a 4-under 32 on the back nine. He shot 73 in the second round and 74 to close at 2-under 214 for the tournament, one of only seven golfers in the field to shoot under par for the week.
"I get to play some and playing the (Masterpiece) helps make you a better golfer I think," he said. "It's a challenging course, in great shape and you have to hit a lot of different shots on it. Then it has the elevation changes and the great views, too."
For more information on Treetops Resort, along with the impressive collection of courses found in the Gaylord Golf Mecca, visit gaylordgolfmecca.com. 
-Greg Johnson